---
2022
---
Swissartexo at Zurich Main Station

Wednesday, 24. – 28. August 2022
Major art exhibition in Zurich in the Main Station Hall
(SSB event hall directly under the sculpture "L'ange protecteur")
Latest digital technology in combination with original works of art.
All visitors are welcome, access to the exhibition is free of charge.
More information:
https://www.swissartexpo.com/

---
Artfair Innsbruck 2022
The 26th ARTfair Innsbruck will take place from 27 to 30 October 2022 in the Olympiaword Innsbruck.
I present my latest works at this unique art fair.
Thursday, 27. – 30. October 2022
www.artfair-innsbruck.com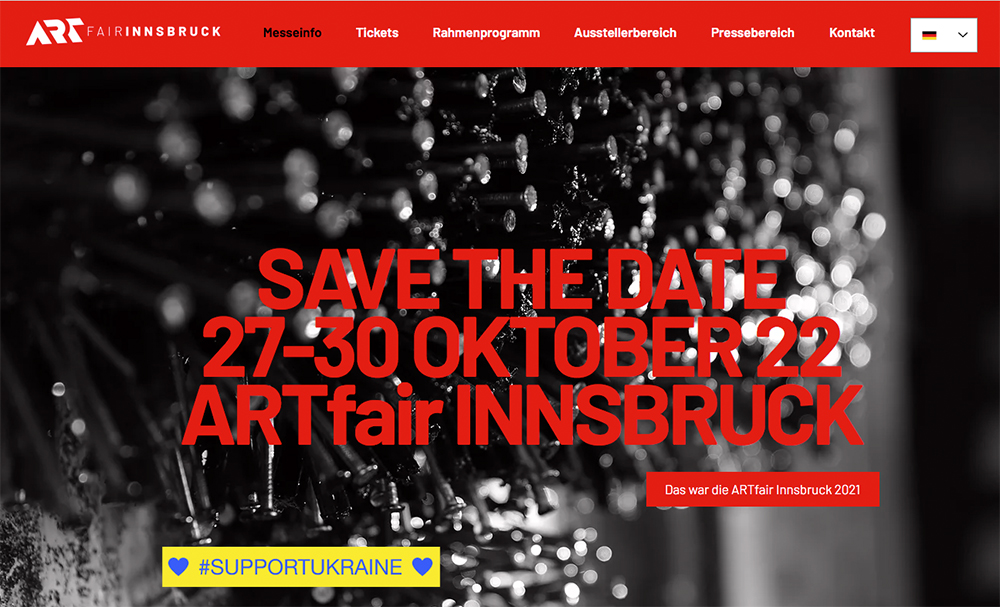 ---
More exhibitions to follow.